May 13, 2021 1:00 pm
Have you bought a pair of May's Gear of the Month yet? The Vintage Cargo Shorts you've been looking for. See Post
May 13, 2021 5:06 pm
Freshen' up your feed by following us! # # See Tweet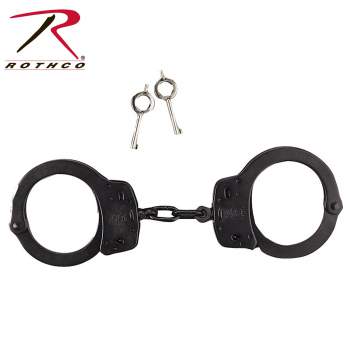 Want to become a Rothco Dealer?
Status: Not Available, Export Restricted, Not Available Through Shopatron, Requires License, Restricted
The Smith & Wesson handcuffs are made of carbon steel. The handcuffs have 23 locking positions and meet U. S. National Institute of Justice tests for workmanship, strength, corrosion and tamper resistance. Standard Size Nickel.
Carbon Steel w/ Nickel Finish
Wrist Opening: 2.04 inches