July 21, 2017
9:19 pm
See On Instagram
July 22, 2017
10:06 am
Paracord is an essential survival item and can be useful in many situations. Watch our video and learn how to make 3 different kinds of survival bracelets yourself! You can view all of our paracord and accessories here: https://www.rothco.com/category/rothco-paracord See Post
July 22, 2017
10:25 am
Are you prepared for Hurricane Season? Read our blog on survival items you should have in case of natural disaster.… See Tweet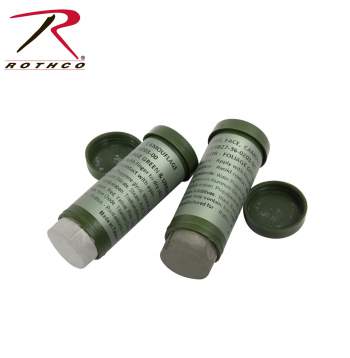 Want to become a Rothco Dealer?
Contains Lanolin Oil And Mineral Oil / No Nut Oils Used
Jungle, Foliage Green & Urban, Woodland Camo





Write a Review
These sticks seems to be better and more easy to use than G.I.! It has a good smell, it is easy to apply to skin and very easy to remove with hot water and soap!