November 24, 2020 7:00 pm
Have you seen our newest catalogs, featuring New Product & 2021 Gear? You can view the digital versions here: 2021: https://catalog.rothco.com/new-products-2021/ New Product: https://catalog.rothco.com/2021/ See Post
November 24, 2020 4:30 pm
I spy @ during in an orange watch cap 👀 Shop the look here: #… See Tweet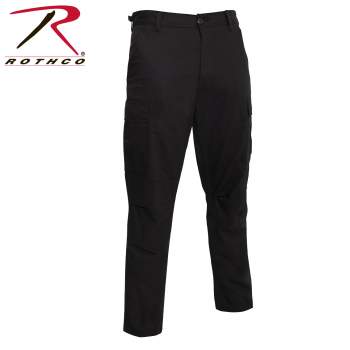 Want to become a Rothco Dealer?
Rothco's Rip-Stop BDU Pants are made with a woven 100% cotton design to prevent ripping and tearing while in use.
Woven Rip-Stop BDU Pants Are Constructed From Durable 100% Cotton Material To Prevent Ripping And Tearing
2 Front Slash Pockets
2 Button Down Pleated Bellows Leg Pockets
2 Button Down Back Pockets
Tough Double Stitched Seam And Reinforced Seat And Knees For Long-Lasting Wear
Adjustable Waist Tab And Button Fly
Drawstring Ankle Ties





Write a Review
Excelent for the caribbean....super cool, highly recomended.
Purchased these pants, and BDU shirt as our company uniform. Very comfortable, with lots of great features. Very satisfied.
Pants are very strong. I have had 2 buttons come off in 6 months, but that is not a huge deal. The color has not faded all that bad. I love the draw string tabs on the side. I wear these 40 hours a week at work.