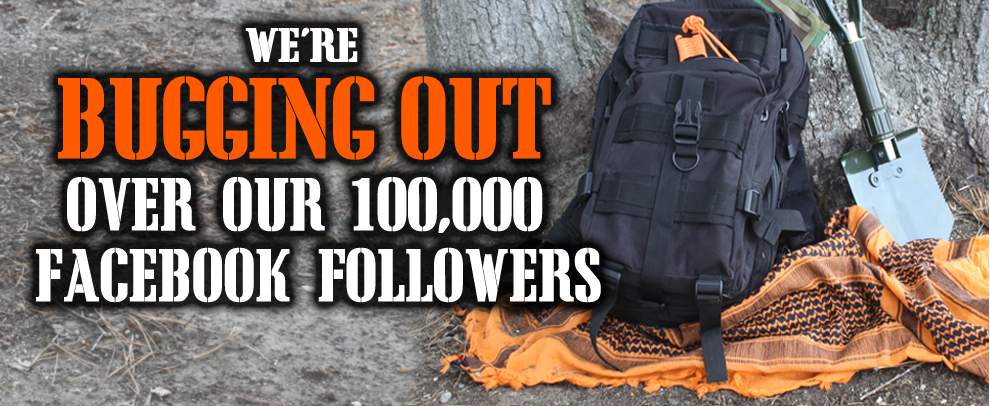 Enter To Win A Rothco Bug Out Bag
We've reached 100,000 followers on Facebook and to celebrate we're giving away some awesome Rothco gear! One lucky winner will receive a Rothco Medium Transport Pack full of the ultimate Rothco Survival gear. The following list of Rothco gear will be awarded to the grand prize winner:
We'll also be giving away our Water Bottle Survival Kit to other lucky winners. Interested in winning? All you have to do is like our Facebook page and submit your information on the form below. Want an even better chance of winning? Use #RothcoBugginOut on Facebook, Twitter or Instagram with a picture of you and your favorite Rothco gear and you'll receive an additional entry in the drawing. Before entering, read the entry rules and regulations.