Rothco In-Stock Email Notification System
Be one of the first to know when an item becomes available!
Rothco's In-Stock Email Notification System allows dealers to receive emails informing you when new items have arrived, or existing items have come back into stock. The process is simple, log in to Rothco.com as a dealer and select an item that is currently unavailable and click on the "Receive Email When In Stock" button and an email will be sent to you based on your login information when the item becomes available.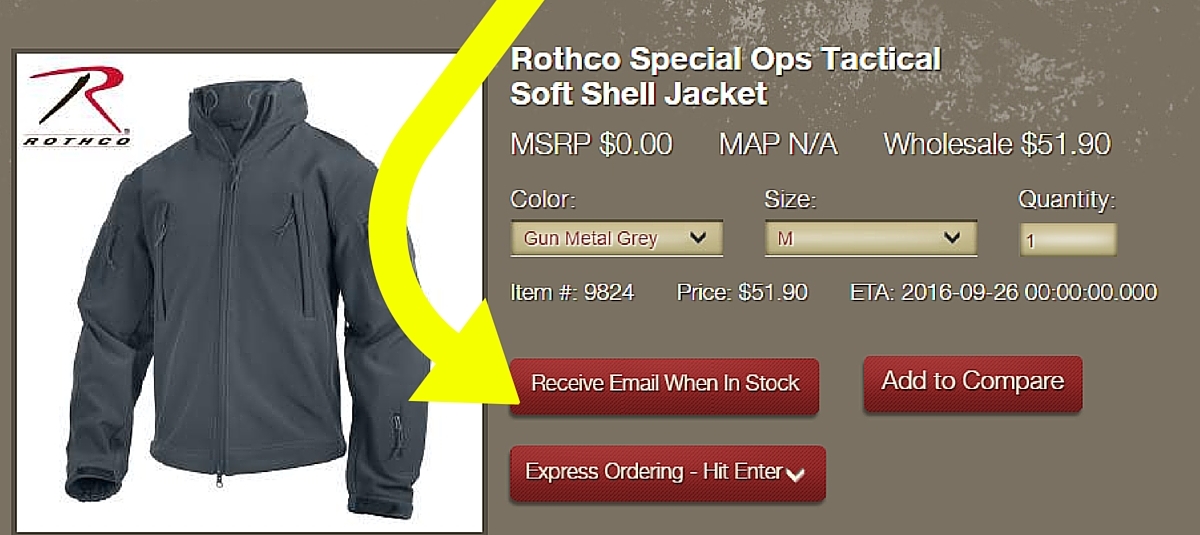 Our
privacy policy
has been updated. It is required to accept our privacy policy before using this website.