July 31, 2021 10:10 am
Did you know Rothco has videos that show in-depth breakdowns of our products to give you knowledge before purchasing an item? See Post
August 2, 2021 11:00 am
"Inside the Army Unit Training Olympic Athletes" Read it here: See Tweet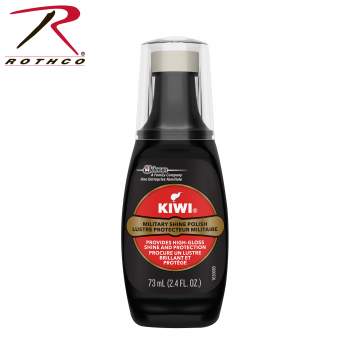 Want to become a Rothco Dealer?
Kiwi Honor Guard Military Spit Shine Polish to gives shoes a high-gloss finish & look great! Specially made for use with military shoes & heels. The Spit Shine Polish has built in sponge applicator ensures no mess when applying. It is water resistant and weighs 2.5 ounces. Made in USA.





Write a Review
We sell the Honor Guard Spit Shine in our store and have many satisfied customers.