May 22, 2018 3:17 pm See On Instagram
May 22, 2018 8:00 pm
Become a member of the Rothco VIPS Facebook Group to find out how you can enter our giveaway! https://www.facebook.com/groups/RothcoVIPS/ See Post
May 23, 2018 12:10 pm
You can only take one of these # items with you - what do you take?See Tweet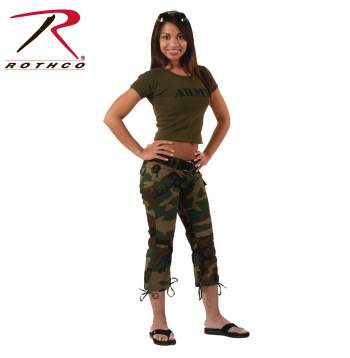 Want to become a Rothco Dealer?
Rothco's Camouflage Capri Pants feature a Ramie / Cotton / Spandex blend with brass zipper, 4 button down pockets, drawstrings and belt loops.
55% Ramie / 43% Cotton / 2% Spandex ,





Write a Review
It's good, but would be better if Olive Drab is available.