July 21, 2017
9:19 pm
See On Instagram
July 22, 2017
10:06 am
Paracord is an essential survival item and can be useful in many situations. Watch our video and learn how to make 3 different kinds of survival bracelets yourself! You can view all of our paracord and accessories here: https://www.rothco.com/category/rothco-paracord See Post
July 22, 2017
9:07 pm
# # 💚 Repost via IG @ See Tweet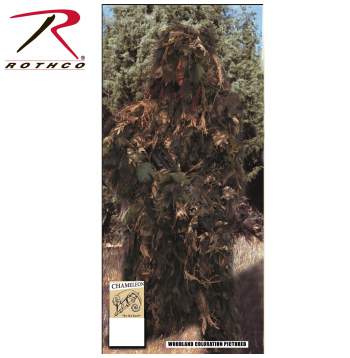 Want to become a Rothco Dealer?
1 Pc. Synthetic Jacket/hood Combo Cover Entire Body With Over 700 Leaves Hand Placed To Provide Maximum Depth And Contrast , Cord-Lock and Elastic Cuffed Wrists, Water & Fire Resistant - Virtually Scentless, Lightweight





Write a Review
This item will be used on up coming episodes of CMT's "My Big Redneck Wedding".