July 27, 2017
10:53 pm
See On Instagram
July 27, 2017
8:27 pm
Our Canvas European Rucksack is the perfect on the go bag, featuring various sized pockets that makes storing gear easy. Check out our entire line of the Canvas European Rucksack here: https://www.rothco.com/product/rothco-canvas-european-style-rucksack See Post
July 28, 2017
8:50 am
@ If we bring in a short length we will let you know!See Tweet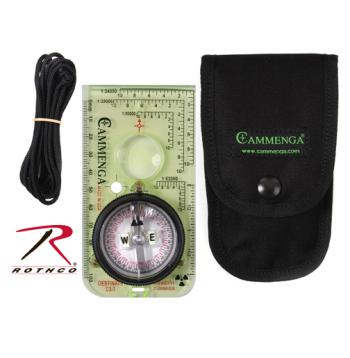 Want to become a Rothco Dealer?
Status: Coming Soon!
The Cammenga Destinate Compass is built to the same
demanding specifications and quality of all Cammenga compasses.
Battle tested through rigorous shock, water, sand proof, and
functional from -50º F to +150º F. Six Tritium Micro Lights allow for navigation in low-light conditions, without the need for a flashlight or any other light source. Tritium Micro Lights remain luminous for over twelve years,
maintenance-free. The Destinate is equipped with a map magnifying lens, dial graduations in both degrees and mils, and four map scales for navigation on a variety of maps. The Copper Induction Damping System slows the rotation of the magnet without the use of liquids, allowing the compass to function in extreme climates.
high impact plastic body, tritium