June 24, 2017
7:06 pm
See On Instagram
June 24, 2017
11:05 am
There are so may different ways duct tape can come in handy; it may even save your life. #SurvivalSaturday See Post
June 25, 2017
11:00 am
# Our Desert Tan Jungle Boots are in 😎 See Tweet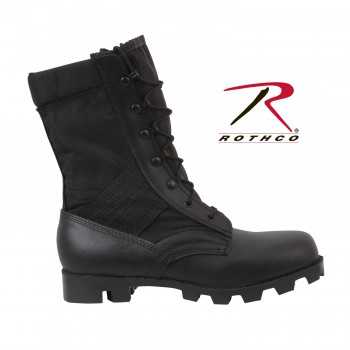 Want to become a Rothco Dealer?
Rothco's GI Type Speedlace Jungle Boots Feature A Nylon / Leather Upper, Padded Collar, Removable Cushion Insole, Side Vents And Vulcanized Rubber "Panama" Sole.





Write a Review
Awesome boots. Use them everyday very comfortable, and they are built well. Rothco rocks.
These boots are great! Really good construction and durable. You barely even have to break them in. I would highly recommend them. They are very comfortable and fit great. However, the inside sole has barely any cusioning. It was easily fixed by getting some of those foam shoe inserts at Walgreens though. Other than that, they are VERY good.