May 12, 2021 8:00 pm
'tis the season for stars & stripes! See Post
May 12, 2021 6:04 pm
Vintage Paratrooper Cargo Shorts # # # # # See Tweet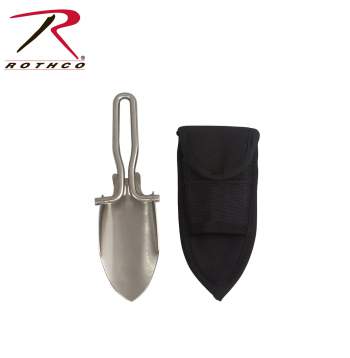 Want to become a Rothco Dealer?
Polyester Sheath , 6 Inches When Folded
stainless steel, 600D polyester





Write a Review
A small, lightweight yet rugged utilitarian tool for digging the infamous cathole. Perfect for excavating a Dakota Fire Hole, and perhaps a good alternative for the garden. The spade area of the trowel is 2.25" wide x 4" long. The handle, made of smooth tubular 1/4" stainless steel is not too wide for small hands but wide enough for larger hands to get a good grip and is surprisingly comfortable. The tool is marked as utilizing 18/8 stainless steel - for its composition of 18% chromium and 8% nickel - placing it in the austenite 304 family, the most commonly used of the 300 series. With less than 0.15% carbon content, it should hold up well even along salt-water areas and the concave arc of the spade lends strength to the thin (just under 1/16") steel. This should last a long a time.
Purchaser bought it for their trunk for emergency use, but let me know they use it in the garden as well. Loves it.
You May Also Like
Additional Parts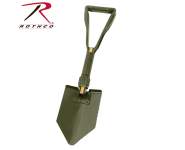 Rothco Tri-Fold Shovel
Learn More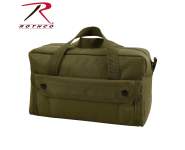 Rothco Mechanics Tool Bag - Polyester
Learn More
Similar Products