April 14, 2021 7:30 pm
Choppin' through the week with our Gear of the Month | 5-in-1 Multi-Purpose Tool See Post
April 13, 2021 5:21 pm
We know you want it. # # # See Tweet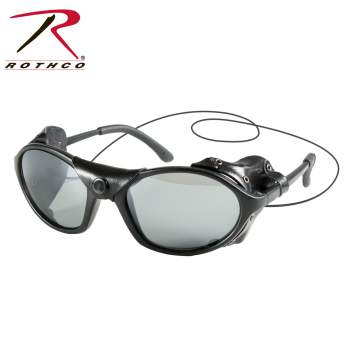 Want to become a Rothco Dealer?
Rothco's Tactical sunglasses offer added protection against the elements with leather wind shields and nose piece.
Anti-Fog and Anti-Scratch Coating
Elastic Neck Lanyard
UV 400 Protection
Removable Leather Side Wind Guards for Added Protection Against The Elements
Smoke Polycarbonate Color Lens





Write a Review
Just found these at a yard sale bought them for $4.00.I'm very happy with quality and construction.The side eye guards can be snapped on and off.Best "Cheap Sunglasses" I've ever bought:)
Awesome! Bright clear image better than any other goggle type sunglass I ever owned and I have had plenty threw away my ironman and th el would love to get another pair as backup the current pair 10380 were a gift don't see pricing or order info on this page! Great product thanks
Excellent for the price! Can't beat em!