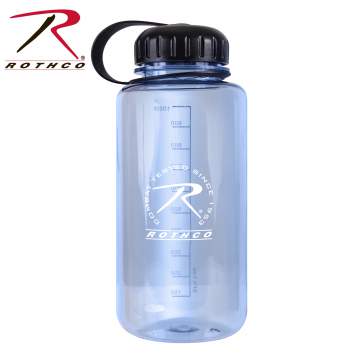 Want to become a Rothco Dealer?
Rothco's BPA Free Plastic Water Bottle is an incredibly durable wide-mouth plastic water bottle. The Rothco Water Bottle is made of a shatterproof BPA Free plastic material with ML measurement markings (up to 1000) on the side. This 1 Quart (32 oz) water bottle features a screw on cap that is attached to the bottle. Fits in Rothco's MOLLE Water Bottle Holder.





Write a Review
We love this bottle, but it has 1 flaw. If the lid gets screwed on too tight, the seam around the top of the lid will break open and pop up. This is a very popular item with our customers, but if the lid was redesigned, it would probably be a MEGA hit. Please fix the design, we would be very thankful.