September 20, 2018 9:12 pm See On Instagram
September 21, 2018 4:02 pm
Join Rothco as we go LIVE with Uncle Milty and his famous travel vest! Stick around until the end, you might be able to win some Rothco gear! #RothcoGoesLive See Post
September 21, 2018 5:30 pm
The Rothco x @ Collab just dropped two new shoes. Check them out here: Exclus… See Tweet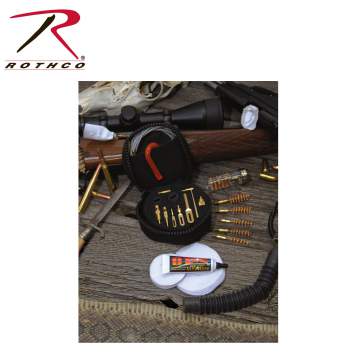 Want to become a Rothco Dealer?
Cleans Every Gun From .177 Air Pistol To .50 Cal Bmg Rifle & All Shotguns Premier Weapons Cleaning System Used By The Armed Forces FBI DEA Etc. 23 Components Including Cables Brushes Patches Cleaner & Much More Lifetime Guarantee





Write a Review
had these overseas. Expensive little thing, but finally a kit that came with all the tools you usually wound up sticking in yours anyway.