April 14, 2021 7:30 pm
Choppin' through the week with our Gear of the Month | 5-in-1 Multi-Purpose Tool See Post
April 13, 2021 5:21 pm
We know you want it. # # # See Tweet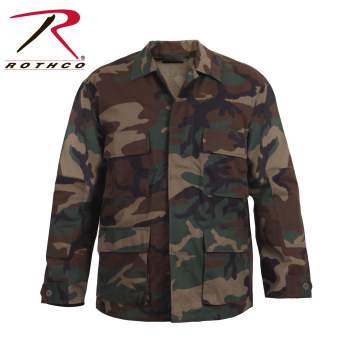 Want to become a Rothco Dealer?
55% COTTON / 45% POLYESTER, MultiCam Fabric: 65%Polyester /35% Cotton





Write a Review
Outdoor Retailer: These BDUs are F.A.N.T.A.S.T.I.C. sellers! They are comfortable and durable and the fit is true to Rothco's sizing chart. Excellent detailed construction. This product generates repeat customer purchases.
This item will be used on up coming episodes of CMT's "My Big Redneck Wedding".
Great camo pattern, well made very hard wearing in trying enviroments. One of the most pouluar camo patterns now in New Zealand.