July 20, 2018 7:40 pm See On Instagram
July 21, 2018 8:00 pm
Rothco's Fast Mover Tactical Backpack features an enhanced design to aid in comfort, durability and all-day mobility. — Products shown: Rothco Fast Mover Tactical Backpack. See Post
July 22, 2018 12:00 pm
Rothco's Lightweight Tactical Vest has stripped away the bulk of a typical tactical vest for an ultra-lightweight f… See Tweet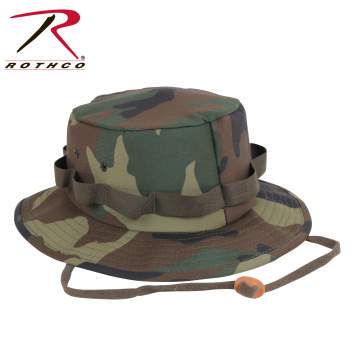 Want to become a Rothco Dealer?
Cotton, Polyester, Rip-Stop
55% Cotton, 45% Polyester
Specials , Camo Headwear , Children & Infant Headwear , 6 Color Desert Camo , Woodland Camo , Tiger Stripe Camo , ACU Camo , Digital Woodland Camo , Subdued Urban Camo , City Digital Camo , Ultra Violet Purple Camo , Sky Blue Camo , Pink Camo , Savage Orange Camo , City Camo , Kid's Hats , Boonie Hats





Write a Review
These are cheaply constructed, blocky, and gaudy beyond belief. Good Lord how thee tourists love them. We sell them at a discount price and can NOT keep them in stock. For only 50 cents less than the "Classic" line, however, I do wish they were a bit better constructed.