July 24, 2017
8:29 pm
See On Instagram
July 25, 2017
8:42 pm
Rothco Plate Carrier Vests - Built and Designed for Duty. Check out more of our tactical and plate carrier vests here: https://www.rothco.com/category/rothco-military-tactical-vest See Post
July 25, 2017
10:25 pm
# # Repost via @ See Tweet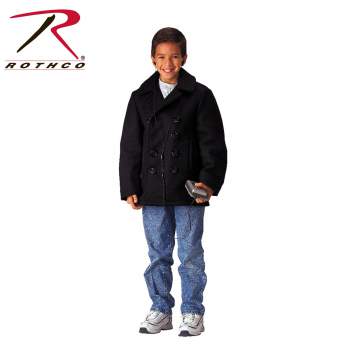 Want to become a Rothco Dealer?
29 Oz Wool Blend , Lined , Center Vent





Write a Review
I Just received my coat I ordered locally for my 12 year old son for Christmas. Although it appears to be of descent quality, both my wife and I ( raised in military families) were very disappointed to find the coat was not made in the USA. The adult peacoats from Rothco claim to be made in the US while the children's had no description other than 29 oz. wool. Once again proving assumptions based on comparison between adult and child not being identical. Lesson learned...