October 24, 2020 12:00 pm
Have you seen some of our Newest Arrivals? https://www.rothco.com/category/rothco-new-arrivals/all See Post
October 24, 2020 11:57 am
M-65 Field Jacket Testimonial ✅ Get yours and lets us know how much you love it! #… See Tweet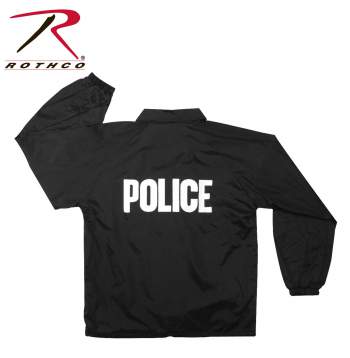 Want to become a Rothco Dealer?
Rothco's Lined Coaches Police Jacket features 100% nylon outer shell with fleece-lined body and sleeves.
100% Nylon Outer Shell
Fleece Lined Interior (Body and Sleeves)
Self Collar
"Police" Print Lettering On Back





Write a Review
Great jacket for Security Officers although I get alot of requests for size 5XL and 6XL Any chance these sizes will ever become available?