July 22, 2017
4:50 pm
See On Instagram
July 23, 2017
9:12 pm
Take an indepth look at what makes our #GOTM the tactical polo you need! See Post
July 23, 2017
11:09 pm
💜🖤 # Repost via IG @ See Tweet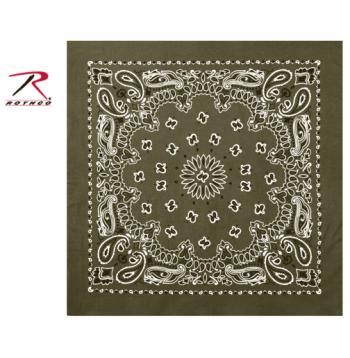 Want to become a Rothco Dealer?
Rothco's classic Trainmen Bandana is great to wear on its own our under a helmet. 1 Dz. Minimum Per Style
Made of 100% Cotton
Size 22" X 22"
Sewn on all 4 sides





Write a Review
This is a top seller - constantly run out of this color scheme: demographics 14 - 35 years. Heavy teen and early 20s.
This color pattern is now my top selling bandana if your customer is 16 to 30 they will buy this color