July 8, 2020 7:00 pm
July's HOT commodity 😎 https://www.rothco.com/product/rothco-stainless-steel-portable-camping-backpacking-stove Portable, Lightweight, Stainless Steel - A Camping stove that fits right in your backpack and can be easily used with fuel cubes or wood kindling you find nearby! See Post
July 8, 2020 10:41 am
July's HOT Gear of the Month! Get yours: # # # # # See Tweet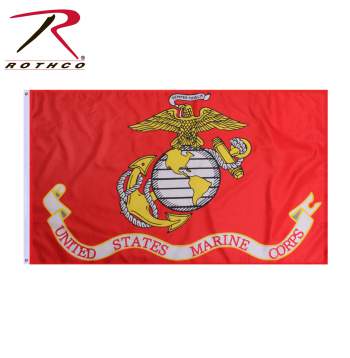 Want to become a Rothco Dealer?
Rothco's 100% Polyester Marine Corps Flag is double stitched and features a white sleeve with 2 grommets. The USMC flag measures 3' x 5' and is made in the USA. Officially Licensed By U.S. Marines.
Officially Licensed Product of the United States Marine Corps.





Write a Review
Consistent quality and a good seller. Thanks Guys